About Us
THEN: Astro Bolt & Nut
Fastener Supplier Since 1973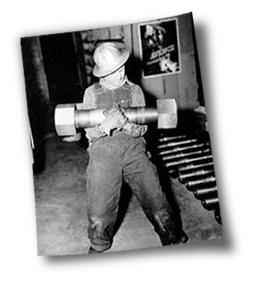 Astro Bolt & Nut merged forces with The Industrial Depot in 2002 and is headquartered in Gainesville, GA. Astro Bolt & Nut has been servicing the manufacturing, construction, military, government and service industries since 1973.

As one of the oldest fastener houses in the Southeast, Astro Bolt & Nut has grown to cover standard fasteners and hardware; manufacturing special components; and contract packaging and kits.
NOW: The Industrial Depot
Industrial Supplier Since 1999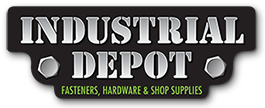 The Industrial Depot is a global distributor of fasteners and industrial shop supplies that provides superior service while striving to effectively offer the best solutions at the lowest possible cost. Our staff has spent years inside manufacturers' facilities, in turn providing the customer with exceptional knowledge and experience in all fields of industrial supply.

The Industrial Depot raises the industry standard by utilizing the most recent technological advances to enhance the overall level of customer service. The Industrial Depot also offers material management systems, flexible procurement solutions, and CAD layout implementation. Continually working to develop long-term relationship and providing quality service remain at the forefront of The Industrial Depot's business principles.

The Industrial Depot—your source for nuts, bolts, washers, screws, polished stainless steel, chrome fasteners, anchors, rivets, abrasives, shop supplies, safety products, cutting tools, and more. Services include a machining shop, vendor managed inventory, contract packaging, and private labeling.
Core Philosophy
Our Code of Operations
The core philosophy at The Industrial Depot is the commitment to streamlining procurement costs and improve operation efficiency through integrated supply and inventory management solutions while maintaining a close relationship with our family, customers, and friends and making an impact in our local community.
Our Top 10 Codes
Do the right thing every time
Make customer problems our opportunities
Be a service legend
The customer can never be treated too well.
Questions provide the key to continuous improvement
The customer perception is our reality
Work should be FUN
To the customer you are the company
Be proud but never satisfied
We work in the company, and we work on the company
to make it better