About Us
THEN: Astro Bolt & Nut
Fastener Supplier Since 1973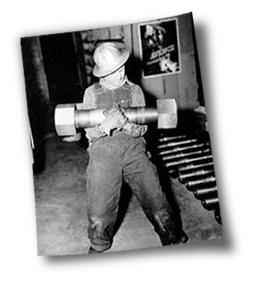 Astro Bolt & Nut merged forces with The Industrial Depot in 2002 and is headquartered in Gainesville, GA. Astro Bolt & Nut has been servicing the manufacturing, construction, military, government and service industries since 1973.

As one of the oldest fastener houses in the Southeast, Astro Bolt & Nut has grown to cover standard fasteners and hardware; manufacturing special components; and contract packaging and kits.
NOW: The Industrial Depot
Industrial Supplier Since 1999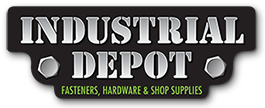 The Industrial Depot is a national distributor of fasteners and industrial shop supplies that provides superior service while striving to effectively offer the best solutions at the lowest possible cost. Our staff has spent years inside manufacturers' facilities, in turn providing the customer with exceptional knowledge and experience in all fields of industrial supply.

The Industrial Depot raises the industry standard by utilizing the most recent technological advances to enhance the overall level of customer service. The Industrial Depot also offers material management systems, flexible procurement solutions, and CAD layout implementation. Continually working to develop long-term relationships by providing quality service remain at the forefront of The Industrial Depot's business principles.
Tyler's Display Supply

SUPPLIER OF SNAPSTICK!
Tyler's Display Supply - Industrial Depot is a Georgia corporation, established in 1973.
We serve the following markets:
Supplies for trade show exhibit fabrication, installation and dismantle
Supplies for Point of Purchase, Music & Theatrical Productions
Supplies for Film & Movie Industry
Servicing the Lighting Design Professional since 1973
Warehouse is stocked with millions of different items that are ready for shipping or pick up. Located in Gainesville, GA we are convenient to the major convention centers and to the interstate highways.