Community Services
The Industrial Depot family loves to help others since the day the doors opened.
We have teamed up with:
Camp Sunshine History
Dorothy Jordan, a pediatric nurse, founded Camp Sunshine in 1982. It began as a summer camp for children with cancer and held its first camp in 1983 with 44 children. Camp Sunshine began to expand to other programs when the first Family Camp Weekend was held in 1987. Today, over 375 campers and 200 volunteers participate in one of two weeks or summer camp.
While summer camp is the largest program Camp Sunshine provides, it is only one of many. Throughout the year, children with cancer and their families benefit from Camp Sunshine through a variety of recreational programs, including family camp weekends, pre-school programs, teen retreats and activities, young adult programs and sibling camp as well as educational and support programs.
In 2003, Camp Sunshine House was opened. This unique non-residential facility is dedicated to the needs of children with cancer and their families. On a weekly basis, children and families attend innovative and much needed support and educational programs at Camp Sunshine. They provide opportunities for family members to share with each other and gain support and knowledge from others who have experienced similar challenges. Programs at Camp Sunshine House also provide educational opportunities with pediatric oncology professionals.
In 2006, Camp Sunshine began expanding throughout the state of Georgia to reach even more families by offering regional activities and programs.
Camp Sunshine
1850 Clairmont Road
Decatur, GA 30033-3405
Toll free 1-866-786-2267
Phone 404-325-7979
Fax 404-325-7929
Lindsey Monroe, MNPO, Special Events and Public Relations Coordinator
404.325.7979, ext. 31
Joined the Camp Sunshine staff in 2008.
lindsey@mycampsunshine.com
Lindsey came to Camp Sunshine after working in the Atlanta non-profit community serving children and families since 2001. Lindsey's experience includes working with volunteers, planning and marketing special events and customer service.
>
Gideons
That's what makes supporting The Gideons International so exciting! God guarantees that His Word will be effective. When you provide Bibles or New Testaments through The Gideons, you can have confidence that your financial support will change lives, and the need for God's Word is greater than ever:
53% of the world's population lives on less than $2 (U.S. dollars) per day. For them, purchasing a copy of the Scriptures is utterly impossible.
There are 1.2 billion young people between the ages of 10 and 19 around the world, and most of them will never own a New Testament unless one is given to them.
There are more than nine million people in prisons around the world. A gift of Scripture may be the only way many of these prisoners will learn that God loves them and that they can be forgiven.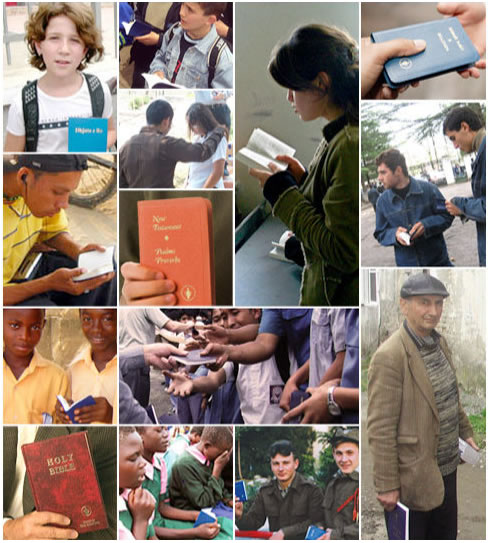 In the United States:
In 2005, 7 million people were behind bars, on probation or on parole.
There are 5,756 registered hospitals with 946,997 staffed beds.
There are more than 4,400,000 hotel rooms.
People need the hope that only God's Word can provide. Will you help us give it to them?
Re/max Tour for the Troops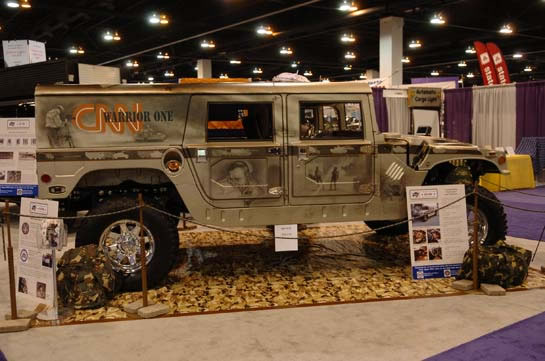 Industrial Depot helps Overhaulin, Warrior One and we had two of our guys on the build. We also supplied polished stainless steel fasteners and all the hardware. Looks sweet due to Chip Foose, Overhaulin and the A-Team.
Warrior One's New Mission
Supporting servicemen and servicewomen who've sacrificed so much for our freedom. From covering combat, to covered in art, to recovering lives, Warrior One, the famed Hummer, is back on the road to help severely injured service members reclaim their independence.
RE/MAX International, Inc., is sponsoring RE/MAX Tour for the Troops to benefit two organizations dedicated to improving the lives of disabled veterans: Fisher House Foundationtm and Sentinels of Freedom Scholarship Foundationsm.
Warrior One has already captured attention at appearances across the United States.
Progeria Research Foundation

The Progeria Research Foundation was created in 1999 because there was almost no research or medical information for children with Progeria.
When a Massachusetts couple, Drs. Leslie Gordon and Scott Berns' child Sam was diagnosed with Progeria in 1998, they immediately began to collect as much information as they could find on the disease. But they discovered that practically nothing existed. There was no way to definitively test for the disease, no research funding available, and virtually no one advocating for these children. So in early 1999, they gathered family, friends and colleagues and established The Progeria Research Foundation. Sam's mother is PRF's Medical Director, responsible for both medical and research efforts for children with Progeria.
In just 7 years, PRF has created and centralized all of the research-related resources needed to propel forward as quickly as possible towards treatments and cure, for all children diagnosed with Progeria worldwide.
The Progeria Research Foundation, Inc.
P.O. Box 3453
Peabody, MA 01961-3453
Chip Foose & YearOne's Car show supports Progeria Research.
Industrial Depot also supports colleges by donating product and giving classes on the technical side of our business.
The Industrial Depot thanks everyone for their continued suppot and will continue to do our part to make this world a better place.
Eagle Ranch
Eagle Ranch is internationally recognized as a pioneer of childcare and family reunification. Spread out over 315 peaceful acres in the Chestnut Mountain community of Flowery Branch, Georgia, Eagle Ranch helps make life better for children and families going through a crises. Their unique community includes homes, recreational facilities, and a SACS-accredited school. Boys and girls go to live there, and are given the space and time they need to work through their struggles. Their families stay connected and actively involved during their child's stay.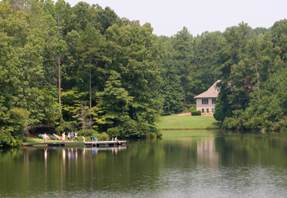 One hundred percent of Eagle Ranch's operating budget is funded through private sources. Your gift to the mission of Eagle Ranch directly helps children and families in crises experience a better life. https://eagleranch.org/give/