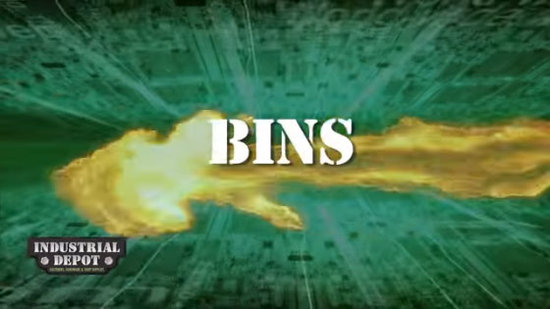 Bolt Bins, Hardware Bins, Work Cells Stock Systems, Lou Santiago
December 15 2015
The Industrial Depot has been doing vendor managed inventory since 1973 and this team has been doing a lot of cool stuff in the manufacturing world. They have been doing everything from custom-built bolt bins to hardware carts. The stocking bins have components, screws, bolts, nuts, small parts, cable ties, tape, cutting tools, and abrasives, all right at your fingertips. The manufacturing plants can use work station cells, stocking systems, mobile carts, and custom built stocking systems to allow different parts at the right work station. Industrial Depot has barcode labels for each bin. Consumable cabinets can be added to help control cost and save money on freight. This cabinet can control your top moving consumable items in your manufacturing plant, construction companies, or service company needs. The new way to control cost is a complete line of vending machines that drives down costs. The vendor managed inventory systems are built to meet the customer's needs to control cost and to make product flow easy, allowing for an increase of your production process.
For more on consumable cabinets click here.
For more on bolt bins click here.
For more on vendor managed inventory click here.