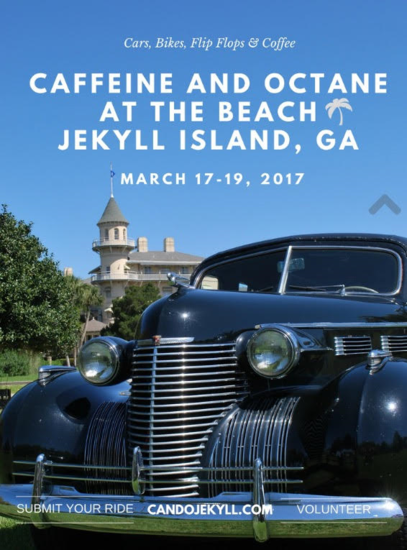 Caffeine and Octane at the Beach
February 21 2017
The Industrial Depot proudly sponsors Caffeine and Octane at Jekyll Island, Georgia on March 17-19, 2017. We will host a Lou Santiago educational workshop with demo tables at the convention center.
This event is more than just cars and bikes…for us, it's a way of life, so we reimagined our favorite car and motorcycle show in totally unexpected ways. America's largest monthly car show drives southeast from the bustling city of Atlanta to an idyllic beach atmosphere, right in the heart of the Golden Isles coastline of Georgia. This truly unique three day event is a celebration of all things motorized and cool. Founders Bruce Piefke and Bryan Fuller have set the goal of creating an unmatched experience for gearheads and their families that is soon to become that annual can't miss car and bike event for the entire family.

To date, Caffeine and Octane has been an Atlanta only car show that each month regularly attracts over 2,000 amazing muscle, classic, high performance, luxury and exotic cars. 15,000 car enthusiasts and fans regularly attend on the first Sunday morning of each month. Join us March 17-19, 2017, as Caffeine and Octane heads to the beautiful and historic setting of Jekyll Island, Georgia for a truly unique automotive experience. Auto and bike enthusiasts of all ages and interests come together to celebrate the speed, style and artistry of the world's finest cars and bikes.
​
Kick-back and relax in the sand and enjoy the beautiful surroundings of this very special and historic place. Jekyll Island was once a private hunting club for some of the nation's wealthiest individuals - names like Rockefeller, Morgan, Vanderbilt and Pulitzer. March 2017, we too hope to make a place in history by bringing the 1st annual Caffeine and Octane At The Beach to this one-of-a-kind island. Complete with educational workshops, car displays at every turn, kids custom building activities and a custom motorcycle show, there is no better place in the Southeast to experience the variety and caliber of this cars and coffee event.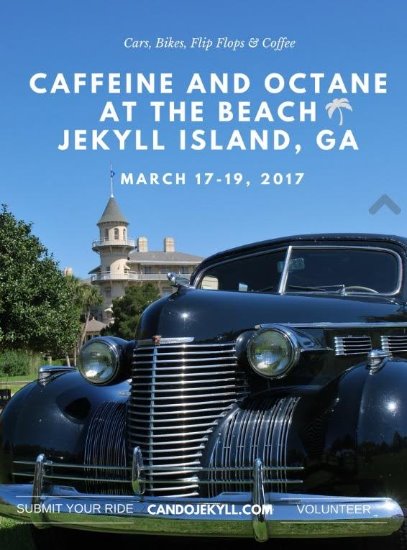 For more info & how to sign up: http://www.candojekyll.com/