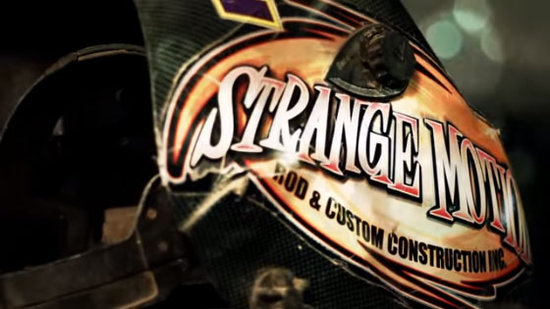 Durham Manufacturing Storage Products
December 15 2015
Hello, I'm Tim Strange from Strange Motion Rod and Custom. This is my Hot Rod Shop. It doesn't matter if you've got a Hot Rod Shop, a normal automotive shop, a home garage, or even a huge manufacturing facility, organization is the key word where time is money. Around here we lean heavily on the Durham Manufacturing products. I'll take you around the shop a little bit today to show you just what Durham does to keep us organized.
This cabinet here you have the choice to let it sit on the top of a counter or you can mount it on the wall. This cabinet is great for your aerosol. It's got dividers to keep everything clean and organized and can hold up to eighty-eight normal size aerosol cans. The cool thing is that it's fully welded and powder coated inside and outside, which also make it easy to clean and corrosion-resistant for many, many years. It's got sleeves on the doors for notepads and even your MSDS paperwork. You can even lock it up and take the key.
This heavy-duty cabinet is made out of 14-gauge steel, fully welded and powder coated. It has a 2400 lb. capacity. All the openings are angled so it's easier to get stuff in and out. They're available 3, 6, 9, and 12 openings, and the cool part is that it has casters that are lockable so it is mobile to the workspace.
The new Durham heavy-duty bearing slide rack has bearings in the sliders that make it able to hold up to 75 lbs. They're perfect for organizing any types of hardware and small items that you might need. There are eleven different variations of drawers and the cool thing is that they are also removable so you take them to your job site or wherever your work is. The stand is modular and can be used with any other Durham cabinet that has the same dimensions.
This cabinet is secure and lockable. It's made a 14-gauge steel and is powder coated for corrosion resistance and ease of cleaning. It' Perfect for 5S and lean applications. Between the hook on bins on the door and the bins inside there's 208 places to keep everything clean, organized, and tight.
This cabinet is perfect for different sizes of hydraulic and air hoses. It comes with different size openings and you can order it with a different configuration if needed. The adjustable base allows you to do that. It is powder coated for easier cleaning and corrosion resistance for many, many years. It's got a forty hole bin that is easily mountable. All your hardware and fittings to go along with any hoes application you might come across.
This heavy-duty cabinet has made a 12-gauge steel, it comes with a pad lockable handle and a full textured powder coated for ease of cleaning and years of corrosion resistance and it's going to look good for many, many years. It has a couple shelves in here that can hold up to nineteen hundred pounds per shelf. It's got a multiple bins in here that are hooked on so you can move them around, and you can divide them to easily double your storage space.
Durham's cabinet line is offered in 12, 14, or 16 gauge, all welded steel. It is powder coated with over 400 different cabinets to choose from. Cabinets can include bins, pegboards, louvered panels, drawers and shelves creating endless options of organization. If the quality storage cabinet is what you need for your shop you're sure to find it at The Industrial Depot