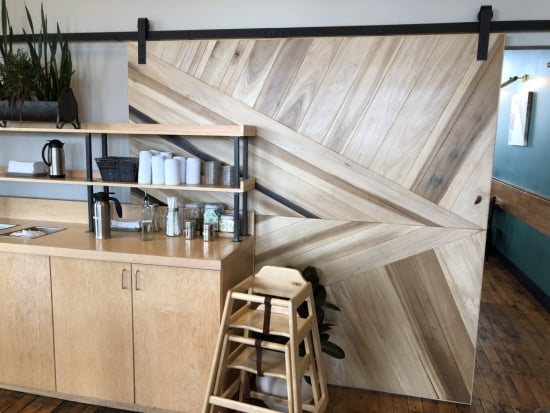 JET Masters: 5 String Furniture
July 27 2019
A Colorado native, Jeff Estes moved to Nashville in 2010 to chase his dreams of making it big with his band. After constantly travelling the states with nothing to show, he decided to stop his dream to start his other interest in woodworking. He began with just two workbenches and a handful of tools and started working on collaborations with other artists in the area. Before long, 5 String Furniture was born, and Jeff assembled a team of master craftsmen who have helped 5 String Furniture become a massive success.
5 String Furniture builds beautiful furniture for the hottest bars, restaurants, and coffee shops all over Nashville. He helps other business owners accomplish their dreams in their own startups by building them amazing pieces of furniture, which are sure to be major talking points of any customer who comes through their door. Almost every piece made at 5 String is a total custom build to fit the needs of the customer, providing an exciting challenge for Jeff and his team each day at work. We are proud to name Jeff and his team at 5 String Furniture JET Masters in this episode of the series.
JET is proud to highlight craftsmen and artisans from across the country in order to showcase their mastery in wood and metal through the series JET Masters. JET Masters is a bimonthly web series focusing on the amazing stories from talented craftsmen and organizations from a broad range of industries.
To check out our full line of JET Equipment, click here.