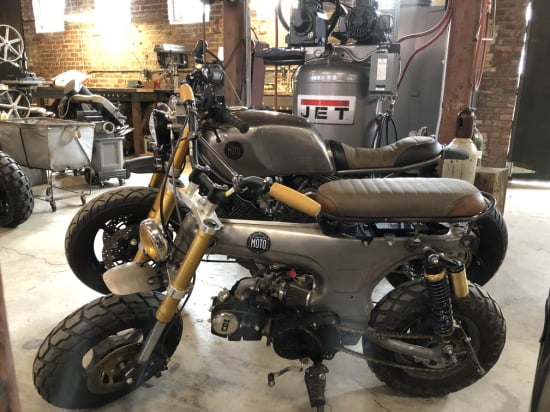 JET Masters: Classified Moto
September 12 2019
After being laid off from his job in advertising, John Ryland decided to pursue his passion of building motorcycles and started Classified Moto. Based in Richmond, Virginia, John and his team builds custom bikes like any other. Classified Moto doesn't build show bikes that are never meant to be ridden. They build rugged tough bikes that are meant to be pushed to the max. The bikes that come out of Classified Moto have a certain durable aesthetic which is what separates them from the rest of the competition. They describe their work as being a blend of the old and new to make a "Frankenstein" combo which adds up to motorcycles unlike any other.
Classified Moto offers a wide array of different designs of bikes for customers to choose from, differing in look, power, and performance. John and the team enjoy having fun, and are able to go to work every day to do what they love in creating functional rugged bikes that are also works of art. We are proud to feature Classified Moto as part of our JET Master team.
To check out our full line of JET Equipment, click here.