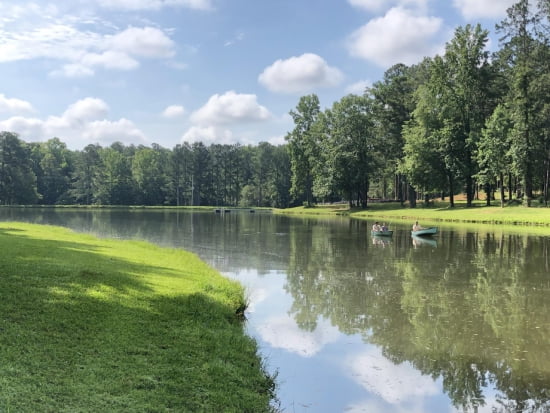 JET Masters: Eagle Ranch, Chattahoochee Woodturners
July 27 2019
Eagle Ranch is spread out over 315 beautiful acres in Flowery Branch, Georgia. The first Eagle Ranch home was opened in 1985, and their mission is simply to make life better for children and their families, positively impacting communities for the glory of God. Currently, there are 10 homes which can house 66 children. These homes under the direction of the houseparents' help to build these troubled kids up mentally, emotionally, and spiritually helping to reunite them with their families.
In 2015, the Chattahoochee Woodturners contacted Eagle Ranch wanting to use their knowledge to teach these kids about the art of woodturning. Although anyone can join the club, many of the members have been turning wood for decades and are masters of the craft. The money was quickly raised to build a small shop at the ranch were the students could be taught the art of wood turning
Today, woodturning is one of the most popular electives at Eagle Ranch. Each session, the students make something small such as pens or a small bowl as they work with an instructor one on one each week. Most of the students who take the class continue woodturning as a hobby, and some even pick up woodworking as a career after they leave Eagle Ranch. This partnership greatly helps to continue the development of the kids as they have the ability to learn something new and to make something awesome from their own two hands.
JET is proud to highlight craftsmen and artisans from across the country in order to showcase their mastery in wood and metal through the series JET Masters. JET Masters is a bimonthly web series focusing on the amazing stories from talented craftsmen and organizations from a broad range of industries.
To check out our full line of JET Equipment, click here.