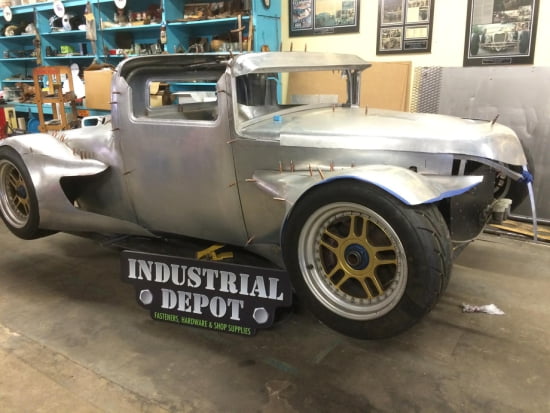 JET Masters: Jeb Greenstone, Cutworm Specialites
July 27 2019
Located in Hayesville, NC in his grandfather's old general store, Cutworm Specialties is owned and operated by Jeb Greenstone and was founded in 2006 as a motorcycle repair and paint shop for bike enthusiasts. As business quickly grew, Cutworm Specialties evolved into a complete custom hot rod garage.
After spending years learning about engine service and repair, Jeb decided to try fulfilling his dream of building a 1930s custom Ford Model A. However, after spending hours searching the internet for parts, he quickly realized the parts he was looking for was in extremely poor condition or way out of his price range. Instead of giving up, Jeb decided to custom build the parts he needed to complete his projects. The Model A named "Close Enough," perfectly combines retro-style and simplistic functionality, and is responsible for kickstarting Jeb's passion for completely custom-building hot rods.
Jeb takes the phrase custom build literally, even self-manufacturing the very hardware that goes into all of his projects. No two rides are similar as Jeb and his team continues to push themselves, operating where creative freedom meets metal fabrication. Jeb's creativity and mastery of metal is what separates his work from his craft. For this reason, we are proud to name Jeb Greenstone a JET Master in the first of this bimonthly series.
JET is proud to highlight craftsmen and artisans from across the country in order to showcase their mastery in wood and metal through the series JET Masters. JET Masters is a bimonthly web series focusing on the amazing stories from talented craftsmen and organizations from a broad range of industries.
To check out our full line of JET Equipment, click here.