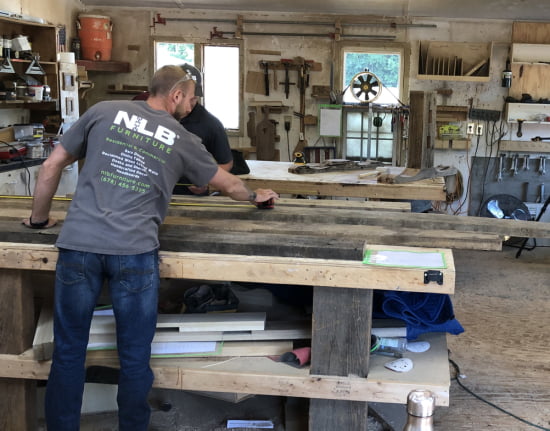 JET Masters: NLB Furniture
January 2 2020
No Longer Bound is a twelve-month drug and alcohol rehabilitation program for men located in Cumming, GA. Since its humble beginnings, NLB has now grown to serve 120 men per year transforming a countless number of families. While in the program, men don't just have access to counseling and other kinds of therapy, but they are taught a trade or some kind of skill which they can carry with them for the rest of their lives.
One of the trades in the program is woodworking. NLB offers their own furniture retail store in which provides revenue for the program as well as quality furniture that supports a noble cause for any customer who walks through the door. Most of the men who enter the woodshop have little to no skill in woodworking or furniture making; however, by the end of the twelve-months these men are trained craftsmen who now have a new opportunity to make a living after graduation. Pieces of furniture that come out of the woodshop are some of the best on the market and will be in customers' lives for generations to come.
JET is proud to highlight craftsmen and artisans from across the country in order to showcase their mastery in wood and metal through the series JET Masters. JET Masters is a bimonthly web series focusing on the amazing stories from talented craftsmen and organizations from a broad range of industries.
To check out our full line of JET Equipment, click here.