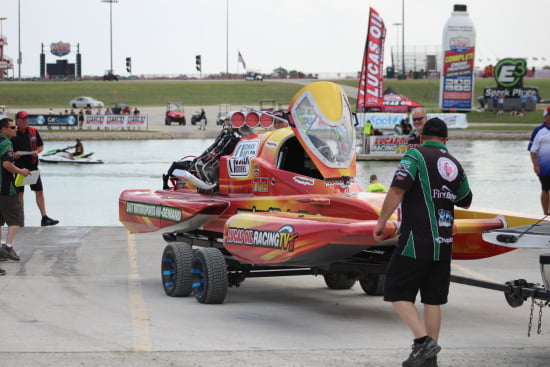 JET Masters: Tyler Speer
July 27 2019
Racing since he was five, Tyler knows his way behind a steering wheel. He started in motocross and stock car racing, before he decided to make the ultimate switch to drag boat racing. His father owns and operates a company based in Woodstock, Georgia called Proboat, where they build, restore, and repair any kind of boat. Growing up in the family business and with the expertise of his father, it seemed natural for Tyler to start racing drag boats.
Early on, Tyler became a top competitor in 2015 becoming the number one qualifier and finishing the season seventh overall. As the seasons passed, his team only grew better as Tyler poured countless hours into tweaking every component with his dad and the rest of the team after hours at Proboat. In 2018 racing at Lake Lucas in Wheatland, Missouri, the team pulled off first place in the top fuel hydro series and second in pro outlaw, setting a new track record of 3.24 seconds. Building the boat from the bottom up is what gives Tyler and his team what it takes to be the best in the business, and that's why we are proud to have him featured as a JET Master.
JET is proud to highlight craftsmen and artisans from across the country in order to showcase their mastery in wood and metal through the series JET Masters. JET Masters is a bimonthly web series focusing on the amazing stories from talented craftsmen and organizations from a broad range of industries.
To check out our full line of JET Equipment, click here.