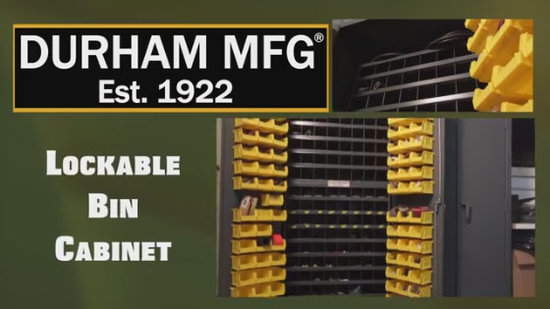 How To: Secure Your Shop Supplies with Lockable Bin Cabinets
December 15 2015
This cabinet is secure and lockable. It's made a 14-gauge steel and is powder coated for corrosion resistance and ease of cleaning. It's perfect for 5S and lean applications. Between the hook on bins on the door and the bins inside there's 208 places to keep everything clean, organized, and tight.

Durham's cabinet line is offered in 12, 14, or 16 gauge, all welded steel, that is powder coated with over 400 different cabinets to choose from. Cabinets can include bins, pegboards, louvered panels, drawers and shelves creating endless options organization. If the quality storage cabinet is what you need for your shop you're sure to find it at The Industrial Depot.
Buy your Durham lockable bin here.