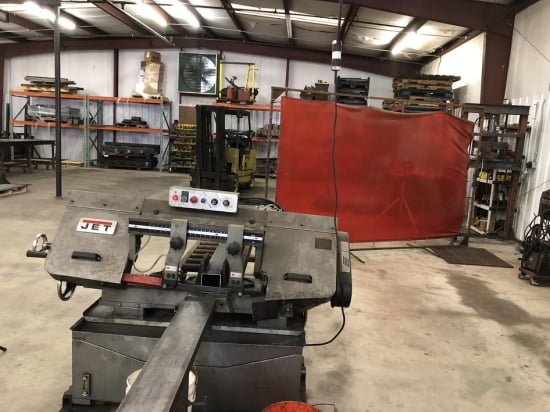 Rick Meyers on the New JET Horizontal Bandsaw
January 4 2021
Rick Meyers runs East Coast Rescue Solutions based in New York. They manufacture training equipment for the police, firefighters, and the military primarily focused on breaching and forceable entry. Their products allow durable and realistic training providing officers and firefighters the muscle memory needed to perform their job flawlessly.
Like any industrial fabrication shop, East Coast Rescue Solutions is dependent on their tools and equipment to be reliable and able to withstand day-to-day relentless use. The new JET 10" x 18" horizontal bandsaw perfectly meets those criteria. Every control on the horizontal bandsaw is centrally operated and easy to operate to ensure the perfect cut. The coolant tray efficiently emits enough for the job while recycling unused coolant which ultimately effects your bottom line.
To check out our full line of JET Horizontal Bandsaws, click here.